If there's a universal truth about small business owners, it's that we have all the time in the world to binge-watch Netflix. Just kidding! We're incredibly busy folks juggling endless tasks.
With our jam-packed schedules, efficiency is critical. We've found some fantastic technical tools that cost less than $30 per month and will not only save you precious time, but will help you accomplish your goals.
Blinkist
Blinkist – Was your New Year's resolution to read more books in 2023, but your to-do list keeps glaring at you? Maybe you've found a new passion for quantum physics and want to explore every book on the subject. Or, perhaps you're just trying to cram as much knowledge into your brain as humanly possible. Blinkist has your back with a vast selection of condensed versions of popular books, many focused on personal, leadership, and career development. It's like the CliffsNotes of the digital age!
In fact, we loved it so much that for Christmas this year everyone at Cenetric got a Bluetooth speaker and a subscription to the Blinkist service. With popular titles like, "Atomic Habits" (19 minutes long), "Zen and the Art of Motorcycle Maintenance" (11 minutes), "Good to Great" (15 minutes) and "Start with Why" (22 minutes), you're sure to find something valuable. And, if the condensed version just isn't your thing, they also have full-length books.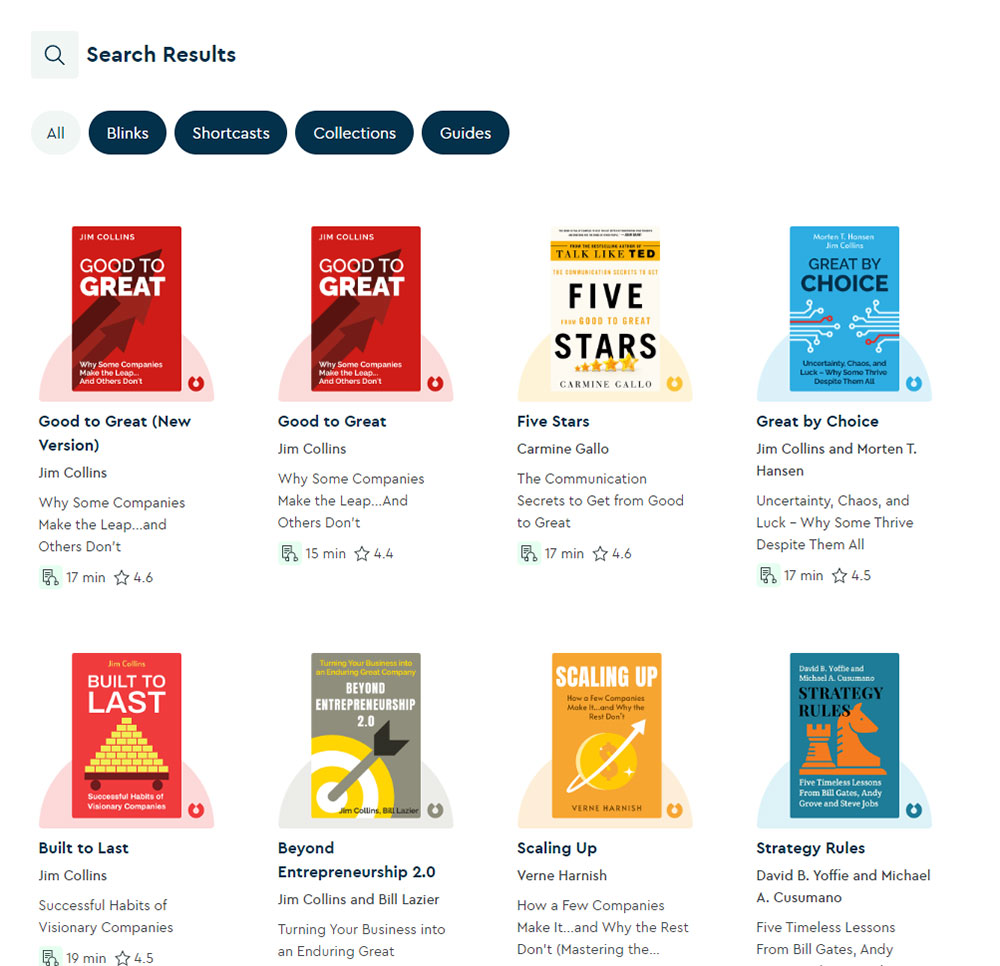 ChatGPT
ChatGPT – OK, we know. If you've listened to the news lately, you might be rolling your eyes at the mention of ChatGPT. But, it keeps popping up for a good reason. For our purposes, we're leaving the "I, Robot" discussions for another day!
ChatGPT is a valuable tool for you, as a small business owner. Did you know that ChatGPT can write process documentation for you? Are you in a growth phase and need to write new processes for your business? Tell ChatGPT what you are hoping to accomplish, "I need to write a process for how to submit time off requests. We currently send an email to the CEO, but I need those to go to the COO instead" and watch it go to work. Don't like the process it generates? Tell it why and it will revise it. You've cut your time by a quarter and have a properly formatted document.
Need help proofreading an email? Want the tone to sound more professional? Need to know what other NAICS codes your business might consider adding? Want some ideas for the office party? Everyone from CEO's to copywriters to bloggers to coders are using ChatGPT to add a little extra pizzazz to their work and save themselves some time and energy! Make sure you choose GPT 4.0 from the dropdown for the latest version and best results. A subscription is required to access GPT 4.0.

Microsoft Edge
Microsoft Edge – Did you know that Microsoft's Edge browser has a hidden superpower? It allows you to fill in, sign and print PDF's for free!  This is a nifty trick for those who don't want to splurge on pricey software. And since it's preinstalled with Windows, you likely already have it.  
It's a quick 3-step process:
Open the PDF in Microsoft Edge by right-clicking on the PDF document in File Explorer and choose, "Open with" -> "Microsoft Edge".
Once the document is open, fill in anything with that's highlighted in grey/blue. When it's time to sign it, click on "Draw", find the place you need to sign and use your mouse to draw your signature.
Click in the top right corner to "Save" or "Print". That's it!
Costs
ChatGPT is $20 a month and Blinkist comes out to just under $9 per month. For less than $30 a month, you've saved yourself hours of work.
We'll leave it up to you if you want to use that time to finally binge-watch the new season of, "The Mandalorian"!