Fully Managed Solutions and Remote Support
Fully managed solution providers centralize your IT operations. Employing an outside team of professionals allows you to focus on higher-priority business tasks as they design, install and maintain a network built to your specifications. Since these solutions are scalable, your organization won't outgrow them.
A competent partner helps you with both load management and security for all your connected devices. Your full-service IT provider will keep data flowing quickly and smoothly while keeping sensitive information safe.
When it comes to remote support, count once more on your managed services company. An experienced team of analysts can resolve user issues 24/7 with help desk services.
Get a Quote
CAD and Engineering Platform Expertise
Computer-aided drafting (CAD) revolutionized the manufacturing industry, and recent technological advancements have provided capabilities like 3D modeling to improve processes. Perhaps your business uses Solid Edge or Siemens NX, and you've found it challenging to locate an experienced user for your team. An outside IT services provider offers experts with specialized knowledge to prevent downtime and maximize cost-efficiency.
Cloud Services and Microsoft Premier Gold Partner
Have you considered migrating your IT operations to the cloud? With cloud computing, you can work with others across the country or the globe. Virtual desktops are an ideal solution to keep everyone on the same page. Retrieve documents, manuals and projects from any location to collaborate effectively. A full-service IT managed solutions partner can assist you with design, sizing and employee training.
As one of the world's leading cloud computing providers, Microsoft is selective about its partners. The company awards premier gold status only after strict criteria regarding knowledge and service are attained. Choose a managed service company with this designation and put any worries about expertise and professionalism to rest.
Why Choose Cenetric?
Cenetric understands your needs and is an industry leader in providing managed IT services for manufacturing companies. We've been partnering with businesses around the globe for more than a decade. Benefits of working with us include:
Dedicated customer service: Our group focuses on your needs and provides world-class assistance.
A distinguished team: Our experience spans 70 specialties and over 200 different certifications.
On-demand infrastructure: Our team can help you ramp up server space when individual projects require it and reduce scale when no longer needed.
Transparent pricing: Our software, hardware and applications come to you with no added markups.
Our company is 100% service-focused, and we refuse to markup any hardware or software products. We are passionate about the community and work hard to meet our client's specific needs with efficiency and accuracy.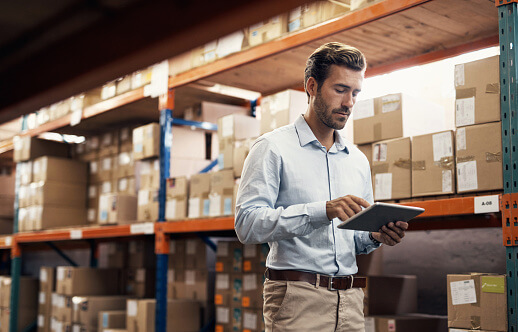 Why Choose Cenetric?

24/7 Helpdesk and Support

Remote Managed Network Services
13+ Years Experience Supporting Manufacturers

Microsoft Gold and Silver Partner

99.98%
Client Satisfaction Rate

92%
First Time Fix Rate

13+
Years Serving Law Offices

24x7
Hours Engineers Are Available

200
Staff Technology Certifications
What Our Clients Say
Centetric is a key partner in our business. We have been with them since their beginning. They provide great value and I trust them to always do what it takes to keep us up and going as far as our IT management goes.
Cenetric's support response is top notch. Staff is very courteous and professional - they never say "no" they work as a team to figure out solutions. They help us stay on top of trending changes and how to keep our environment secure!
I was told by our old IT company that we needed a new server. They quoted me over $10,000 for a new one! I knew that could not be right so I called Cenetric for a quote. They sent a guy out the next day to look at our network and give us a quote. They saved us $6,000 on our new server and found 2 pages of problems in our network that our IT guys missed.
Every representative I have encountered with this company has been professional and had a genuine interest in helping to resolve my issues.