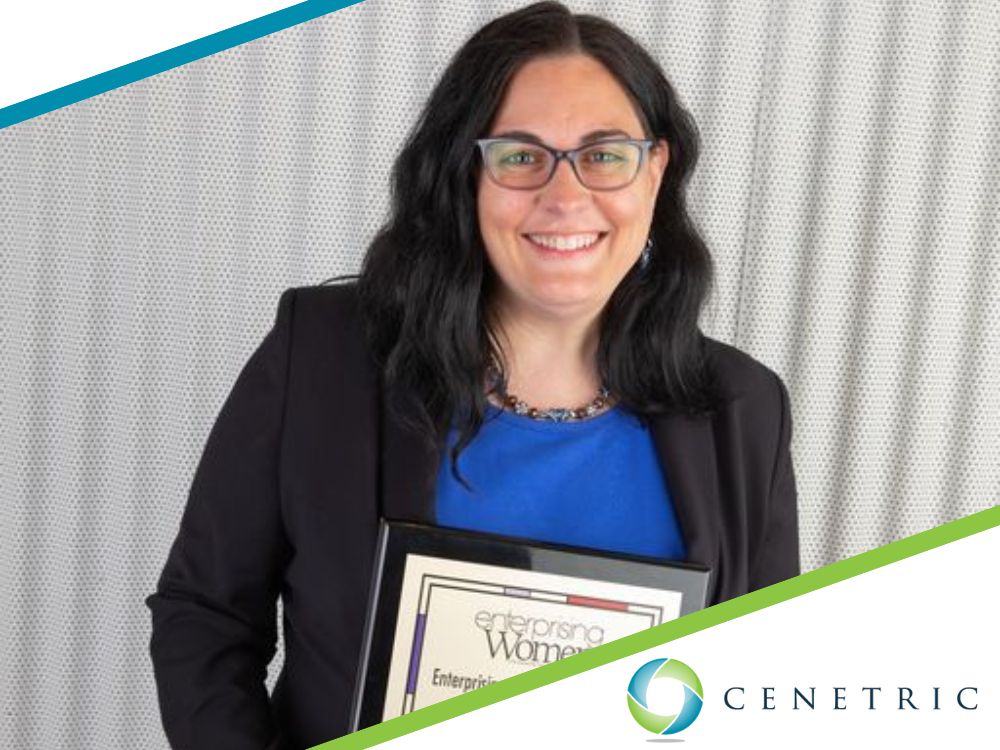 We couldn't be prouder of Brittany Fugate, Cenetric's President and CEO, who recently received a big honor. She was selected to receive a national 2023 Enterprising Women of the Year Award by Enterprising Women Magazine.
This is no small honor for Fugate and Cenetric — it's widely regarded as one of the most prestigious recognitions for women business owners.
The awards are the magazine's annual celebration of the world's top women entrepreneurs. The top organizations for women entrepreneurs and major national brands — like IBM, UPS and Walmart — support the awards program to ensure these outstanding women are recognized.
Fugate was one of four honorees in the Kansas City area. The others were:
Abirami Madhan, President and CEO, iLabs, Inc. in Overland Park, Kansas
Dana Hetrick, President, Lucas Commercial Flooring Group in Independence, Missouri
Michele R. Markham, President and CEO, EAG Advertising & Marketing in Kansas City, Missouri
The excitement doesn't end with the awards gala in Florida. Many of the Kansas City area's former honorees get together here at home to network as a group and elevate woman-owned businesses in the area.
"This honor is so special to me," said Fugate. "For me, it's invaluable to connect with outstanding women business owners in Kansas City and share our challenges and successes. I'm looking forward to nurturing those relationships to support them, their businesses, and their efforts in the community."
Networking with business owners in the region is how Fugate was nominated in the first place. After she met Kansas City PR pro Becky Wilson through Mary Lou Jacoby, a mentor for the Helzberg Entrepreneurial Mentorship Program, Wilson nominated Fugate for the award.
"Mary Lou is wonderful, and I consider her to be the most inspiring woman entrepreneur — hands down!" said Fugate. "And Becky has been a fantastic advocate not just for me but for Cenetric in our community."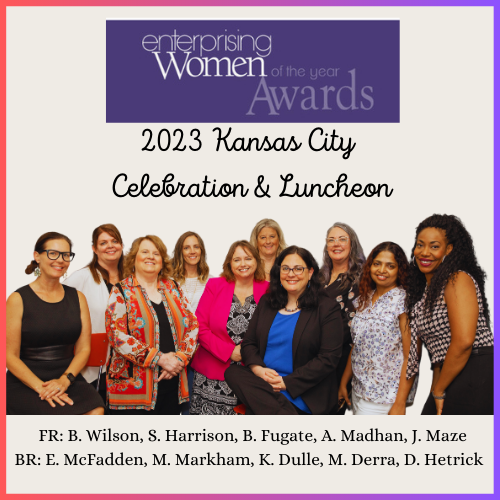 Cenetric brings a fresh perspective to Kansas City managed services
Fugate started Cenetric with an eye on not just delivering outstanding managed services and help desk services but also creating a better community in the Kansas City area. She and the rest of the Cenetric team do that by building a robust network of relationships throughout the region.
Looking for IT support from a community-minded, woman-owned business? Cenetric has the experience and availability you need to run smoothly 24/7. Tell us about your business and we'll be in touch to get started right away.