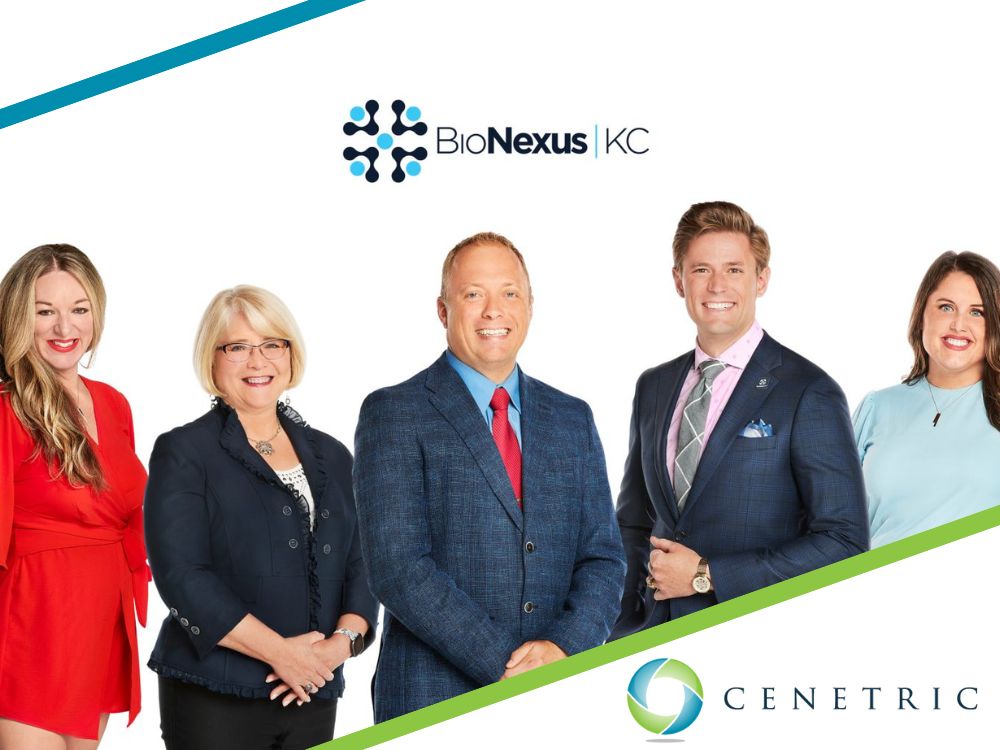 At Cenetric, we have a lot of great clients doing really interesting things, and we make it our mission to support our clients' missions. But one, in particular, stands out to us: BioNexus KC.
BioNexus KC came to us through a referral from another client and works to support the healthcare innovations industry in the Kansas City region.
BioNexus KC's mission is to "highlight life sciences resources and their value to the community through collaboration and commercialization." In support of this mission, the organization stimulates collaboration among area companies and academic institutions, helping to bring emerging technologies from concept to reality.
BioNexus KC's impact on the healthcare community is far-reaching. In the last several months, the organization has announced a number of initiatives and awards, including:
BioNexus KC amplified the life sciences ecosystem by establishing Digital Health KC. At the center of health + data, the organization will create ideal conditions for a vibrant ecosystem, catalyze collaboration, and connect critical elements such as ideas, talent, companies, capital, and customers.
Along with BioSTL, and the Missouri Biotechnology Association (MOBIO), BioNexus KC was awarded a $2 million workforce training grant to establish the Bioscience Industry Occupational Training and Equity Collaborative Hub for Missouri (BIOTECH for MO). BIOTECH for MO will work to fulfill talent shortages and train job seekers to fill critical bioscience occupations.
BioNexus KC awarded $50,000 each to two pediatric research teams. One is studying the genetic link behind the most common birth defects, and the other is developing a method for analyzing entire genomes that will improve rare disease diagnosis.
BioNexus KC grant for $50,000 went to another researcher to study prenatal stress exposure and its association with Autism Spectrum Disorder development.
These are just a few of the activities BioNexus KC engages in each year to support important research, improve healthcare outcomes, and develop the life sciences economy for our region. We couldn't be more thrilled to support their endeavors.
Changing the world with a team of just five
As part of its community outreach, Cenetric sponsored a BioNexus KC fundraising dinner. While at the dinner, Cenetric CEO Brittany Fugate learned even more about the vast impact BioNexus KC has on the region's healthcare innovations, especially the treatment of rare diseases and medicine development.
"When I found that out, it changed my entire view of the organization," Fugate said. "They went from a client doing cool things that I understood just a part of to, 'Oh my gosh, they're changing the world.'"
The research BioNexus KC supports is especially close to Fugate's heart, as her daughter has a rare metabolic disorder. Through the organization, Fugate was able to get in touch with researchers studying the disease and how to treat it.
What's especially striking about BioNexus KC is the enormous impact it has on the region's biosciences community with a staff of just five extremely dedicated, hard-working people.
"It's an incredible powerhouse of skills and talents," Fugate said. "Everybody is doing four or five jobs there. And they excel at it."
Cenetric is here to support your organization's mission
If your nonprofit (large or small) needs managed services to advance its mission, Cenetric is ready to support you. Stay focused on what you do best and let a responsive, experienced IT team make sure you have the right technology and security in place to do it.
Working with nonprofits in Kansas City and beyond, Cenetric has the experience and availability you need to keep running smoothly 24/7. Tell us about your organization and we'll be in touch to get started right away.