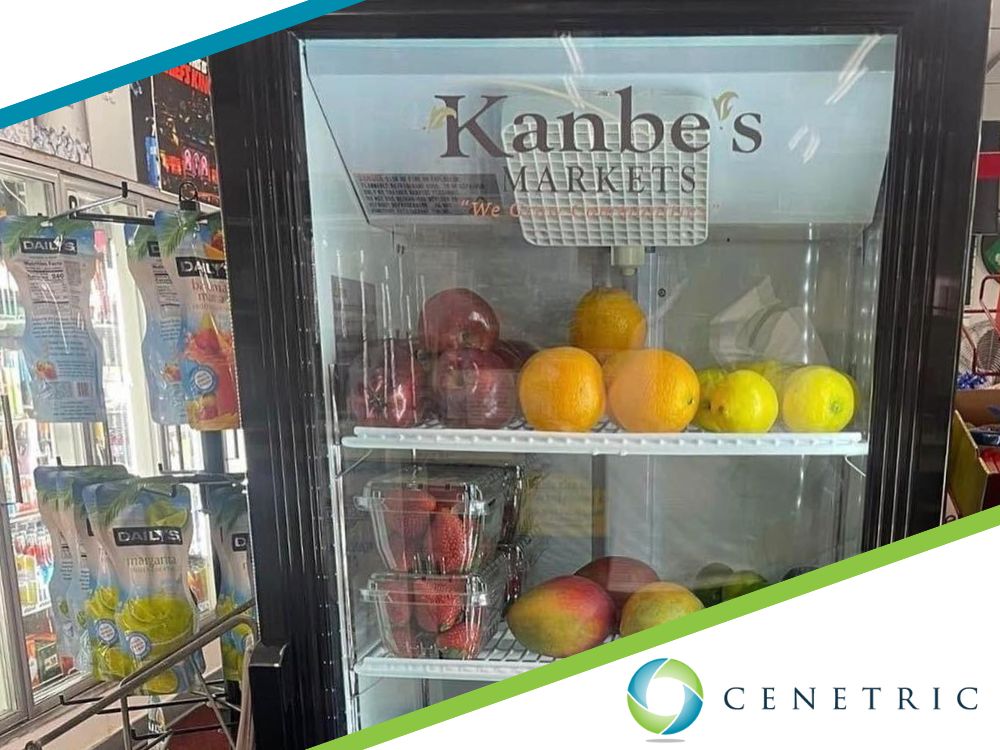 It's tough to imagine working without Wi-Fi these days — but that's exactly the problem that Kanbe's Markets was facing. And it was standing in the way of their mission to eliminate food insecurity in Kansas City.
Kanbe's is a non-profit organization working to build a more equitable food system in our area. The organization has been making fresh foods available and affordable in underserved areas since 2018. Today, they have 41 Healthy Corner Store locations on the east side of Kansas City, bringing access to fresh food to more than 250,000 residents.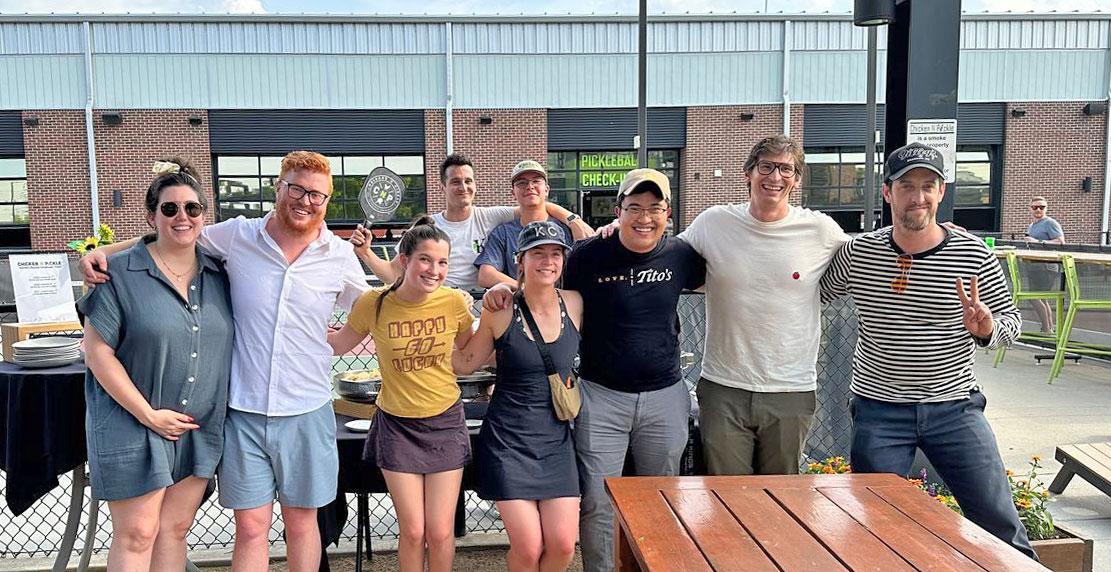 Tech issues stood in the way of valuable work
But the organization's progress was slowed by a recurring issue — bad Wi-Fi. Spotty internet access is frustrating for anyone, but when it prevents your team from tackling food insecurity, it's time to act. 
"We were having constant outages, and we couldn't have the whole team connected in the office at the same time," said Maxfield Kaniger, CEO of Kanbe's Markets. "People had to go elsewhere just to be able to get things done. They were working from home, from coffee shops, or from other parts of our building. We couldn't work together as a team."
After not getting much help from his internet service provider, Kaniger wasn't sure where to turn to get the issue fixed.
But in a meeting with his fellow mentees in the Helzberg Entrepreneurial Mentoring Program (HEMP), Kaniger found the right help: fellow entrepreneur Brittany Fugate, Cenetric's founder and CEO.
"Max mentioned in our HEMP meeting that his team couldn't have meetings in the same place because they couldn't all be on their Wi-Fi at once," said Fugate. "They were really struggling to be effective that way," 
But after the Cenetric team made the right adjustments and upgraded some of the equipment, Kanbe's was back in action. 
"The issue was incredibly frustrating, but since Cenetric fixed our Wi-Fi, all of those problems have gone away," Kaniger said. "We have loved bringing the team together more often to co-work in the same place."
Kaniger was relieved to finally find a resolution with Cenetric.
"Working with Cenetric was a breeze from end to end," Kaniger said. "Technology issues seem to range from frustrating to intimidating, and Cenetric immediately removed all of those barriers and just made the problems go away. This fix has had a huge impact on our organization."
Cenetric is up for any IT project, large or small 
Whether you need help with a big project or just a quick fix like Kanbe's Markets, Cenetric's team is there for you with project services.
If you don't have an IT staff, we can jump in to help with technology issues when you need it. If you do have an existing staff member or team, we can support them as they tackle a large or unusual project that needs an extra set of hands. 
Working with all kinds of businesses in Kansas City and beyond, Cenetric has the experience and availability you need to keep running smoothly 24/7. Tell us about your organization and we'll be in touch to get started right away.
Are you as moved by Kanbe's Markets' mission as we are? You can support them in empowering people experiencing food insecurity with access to fresh, healthy foods.