Why Your Business Should Upgrade from Windows 7 to Windows 10 Before 2020
The modern business relies on technology, but as technology rapidly evolves, businesses must be aware of significant updates and changes and how they impact their business practices.
One such update that is grabbing the headlines is that as of January 14, 2020, Microsoft will no longer support security updates on Windows 7. This has led to Microsoft's and other IT specialists' imperative recommendation that businesses should make the upgrade from Windows 7 to Windows 10 as soon as possible. With this year coming to a close and that deadline looming, companies across the nation have already started upgrading to Windows 10.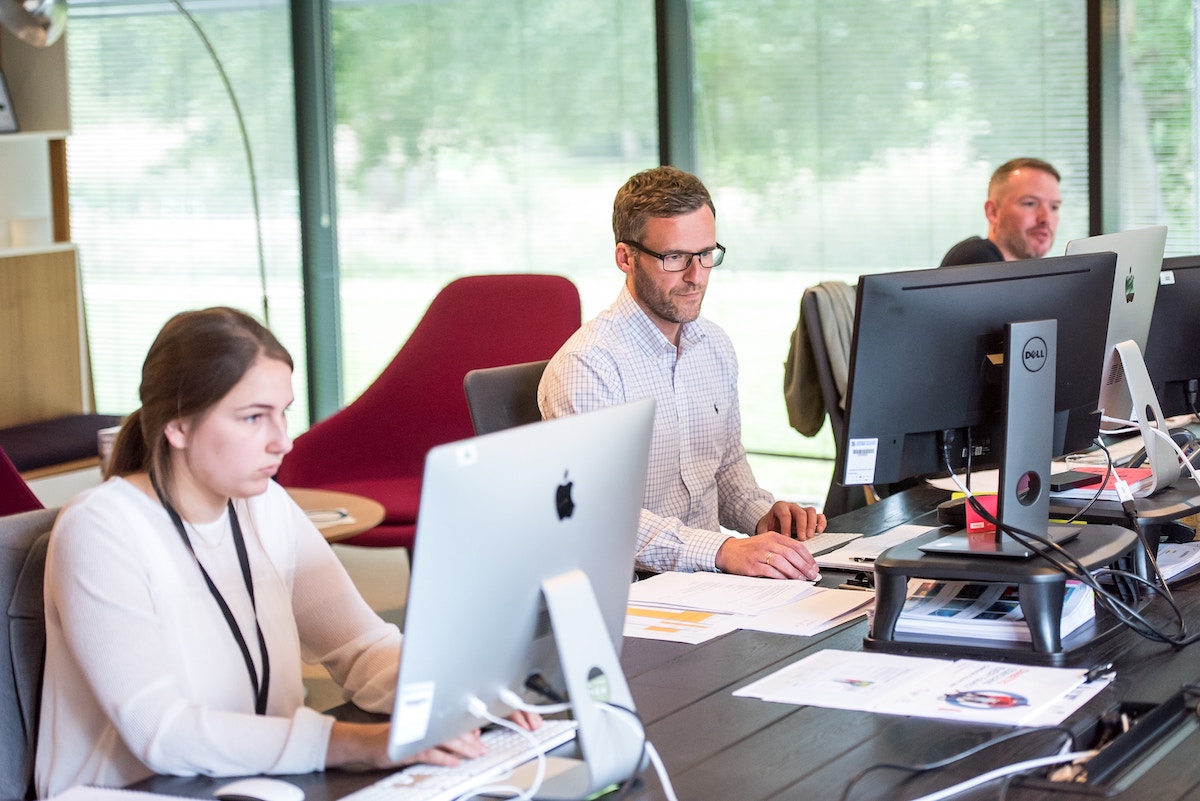 If you're just now deciding whether or not to make the switch before the end of the year, here are four important reasons why your business needs to migrate to Windows 10 before 2020:
1. The upgrade is strongly recommended by experts.
There is no getting around the fact that Windows 7 has finally landed on its deathbed. With only a few months until Microsoft stops issuing major updates to the operating system, the time has come to upgrade to Windows 10. But businesses who are dreading a long, complicated rollout process may be asking themselves, do I have to upgrade from Windows 7 to Windows 10 before 2020?
The answer per the advice of many IT experts and from Microsoft themselves is a resounding yes. Windows 7 simply won't offer the support most businesses—large or small—need to protect their data from cyberattacks come January. And even though Microsoft will still allow users to keep running Windows 7 into the next few years, it will cost a hefty fee of $25 per device in the first year and $100 per device beginning 2022.
2. Windows 7 will no longer keep your data secure.
For most businesses, running Windows 7 just won't be an option. For starters, if you're a healthcare provider, the end to Windows 7 security updates in January means that in order to remain HIPAA compliant, the Windows 10 upgrade is legally necessary. Other businesses, whether obligated to follow security regulations or not, will also face immediate cybersecurity vulnerabilities in their systems running on Windows 7 after January 2020.
Windows 10, on the other hand, does offer regular security upgrades and support, and it's ability to help organizations remain compliant with security regulations such as HIPAA has been verified by Microsoft.
3. Windows 10 is the newest software and has a likelihood of longevity.
Aside from being a necessary upgrade to maintain business's cybersecurity, Windows 10 also offers a host of other benefits. Because it's the newest Microsoft software, it provides the latest features as well as increased support and more compatibility with other applications.
Windows 10 is also quickly becoming the standard Microsoft software, meaning it's less likely to undergo the death sentence given to Windows 7. Your business probably won't have to rollout another software upgrade for several years after you migrate to Windows 10. The operating system is also available on both desktops and portables such as laptops and tablets, making it a great universal software for businesses using a variety of devices.
4. A Managed Service Provider can make the process far easier on your business.
Some businesses fear that migration to Windows 10 will halt operations and damage business production since the rollout process can be drawn out and complicated. But there's no reason for businesses to dread the upgrade. Managed Service Providers (MSPs) offer several resources, including fully equipped teams of experts, to help your business execute the rollout without hurting end user productivity. With an MSP, you can conduct business as usual, even during the upgrade.
Though yes, rollout of a new operating system can be complex and time-consuming, MSPs alleviate much of the stress by executing the migration in phases after careful planning. They will ensure devices are compatible with Windows 10, test devices to predict challenges posed by the new operating system, and strategize the rollout in a way that best matches your unique business needs and operations so you can remain secure in the coming years.
If your business needs support to upgrade your systems to Windows 10 before 2020, now is the time to call a Managed IT Service Provider. At Cenetric, we are dedicated to ensuring the security of your confidential data to make sure your business can be as successful as ever in the new year.