Business Intelligence: Data Driven Business Decisions
You will have certainly heard a lot about data in the business world, but have you started using it to its full potential in your own company?
There are many different ways you can start to use big data, but one of the most beneficial has to be using it to drive any decision that you make at work. Many companies are starting to base a lot of their choices and decisions on the data that they track and analyze, and this whole process is now being known as data driven decision making.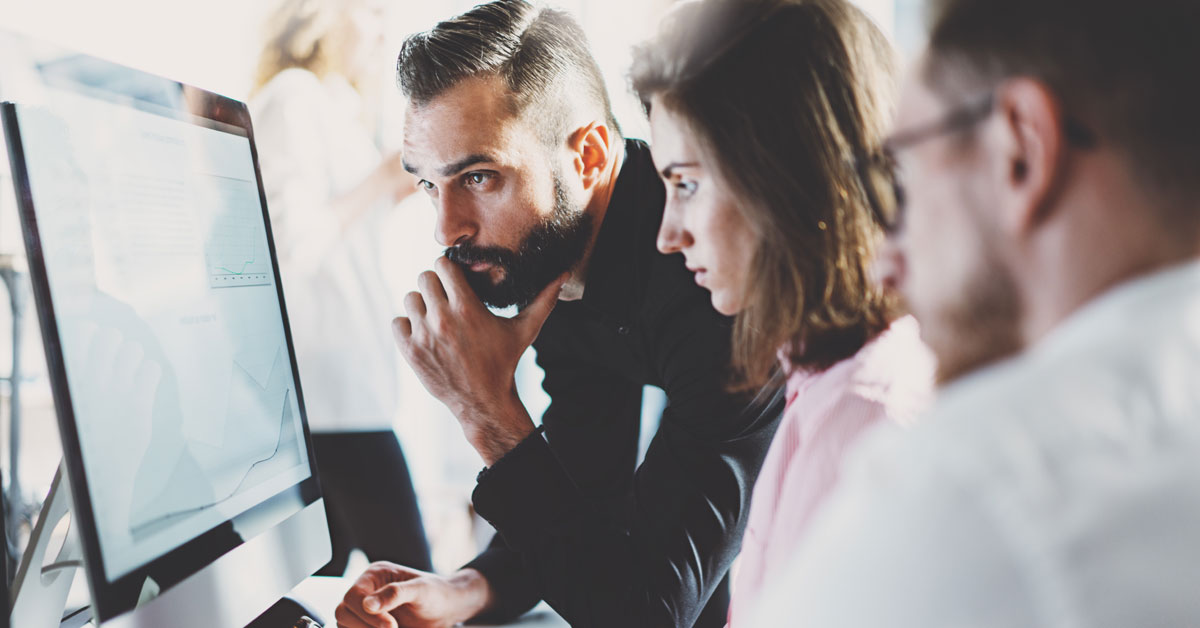 We'll go over some of the basics of data driven decision making in business so that you can start to use it in your own company.
Why Is Data Driven Decision Making So Important?
First of all, let's take a look at why businesses are so focused on data driven decisions these days. Here are some of the main benefits these types of decisions will bring:
It Helps You Stay Competitive
There are a lot of forward-looking companies that are very much data-driven in various aspects and they will be putting themselves at an advantage. To ensure you can keep up with them and even have a chance to overtake them, it's worth basing all of your decisions on data just like they are.
It's Very Cost Effective
Storing large amounts of data can be costly, so lots of businesses lose quite a bit of money only storing it for compliance reasons. It makes sense to use it while you have it. You'll be able to make informed decisions which can help you save money in other areas. 
You Will Become More Customer Focused
Did you know that Coca-Cola uses big data to improve their customer retention? If one of the world-leading brands is making such important data driven decisions, then you should be as well! If you look at your customer data, you will be able to get a much better idea of your target audience's needs and wants, so you will be able to appeal a lot more to them. 
How To Start Driving Business Decisions With Data?
Are you ready to give this kind of business intelligence a go to start making better decisions? Here are a few ways to do just that.
Create A Strategy
If you come up with a business intelligence strategy, you can start to focus your efforts when you are looking at your data. For instance, it's worth creating some goals and thinking about the best ways you can put it all to use. Once you know what your goals are and what you want your business data to help you achieve, you can then start going through your data and picking out the important bits to use in decision making.
Target The Right Kind Of Data
Specific datasets will answer certain questions for you. So, you need to split your data into sets and look into the ones that you know will give you all the answers you are looking for. Ideally, you should use some business intelligence software that allow you to analyze business data across various sources so that you can really see what's going on with your data.
Don't Delay With Your Data Gathering
If you haven't already started gathering data, you should do so now. Don't wait until you have got a strategy together to start as that will have lost you time. Even if you aren't completely sure how you will use it, start collecting data now as you can always come back to it for review and analysis at any time. You won't be able to come back to analyze any data that you are too late to collect!
Use Your Insights
Having insights from your data is one thing. Putting them to good use is another! It's worth creating a report with them so that you can easily present your findings to others within your organization. These reports will also provide you with the evidence and information to back up your decisions. There are a lot of tools that can help you display and show off your data insights in many different ways, allowing everyone in your company the chance to use them to their full advantage.
Business intelligence is a lot more insightful now that we can base lots of it on big data. Once you do start gathering and collecting this kind of data and looking at its insights, your decision making will become very informed and a lot more successful.