How to Become HIPAA Compliant in Kansas
Ensuring that your Kansas healthcare office is compliant with HIPAA might seem daunting. But with this article, we hope you'll be better able to navigate the law, and determine how you can become compliant with the law.
What is HIPAA?
HIPAA (also known as the Health Insurance Portability and Accountability Act) was passed in 1996 by President Bill Clinton. A federal law that is designed to protect the personal health information and medical records of patients, it's important that healthcare offices comply. If you are an organization that stores medical information about patients, you must have the systems in place to safeguard it.
The Act also requires healthcare offices to allow patients to have access to their healthcare data, ensure that there is no fraudulent activity on the system, and guarantee that frequent improvements to their information security are being made.
If your healthcare office does not comply, there are several potential outcomes – of course, this will depend on the severity of the situation. You could either:
Be terminated from your role
Face sanctions from professional boards
Face criminal charges: including hefty fines and imprisonment
Face civil penalties
In terms of civil penalties, these can be a minimum of $100 per violation but can rise to an incredible $25,000 if there have been multiple violations. Criminal penalties, however, hold a minimum fine of $50,000 with a maximum of $250,000.
Examples of Common HIPAA Violations
Keeping records unsecured
Transmiting data that is unencrypted
Hacking, or other data breach
Lack of employee training on information security
Discussing patient information outside of the office
Sending private health information (PHI) to the wrong patient
Requirements For HIPAA Compliance
When you want to be compliant with HIPAA, your business must set a baseline for processes. These can be:
Cybersecurity documentation (such as a Systems Security Plan, or SSP)
Employee training on cybersecurity best practices
Cyber incident management
Remediation plans should a security breach occur
Frequent cybersecurity self-audits
Business Associate management
To ensure that you are fully compliant with the law, you should focus on addressing the issue of security and privacy holistically. You can do this through continuously reviewing and improving your systems, training and policies to guarantee that they are being implemented correctly.
What the HIPAA Security Rule is and How it Applies to Healthcare Offices
When researching HIPAA, you might come across the Security Rule. The HIPAA Security Rule is a section of the law that sets both technical and non-technical standards which must be applied to guarantee that patient's private health information (PHI) is safeguarded when it's in the healthcare office and when it's in transit.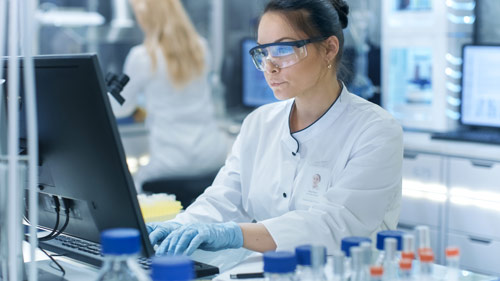 The Security Rule itself directly applies to an individual or system that has access to sensitive and confidential patient data. It is administered by the CMS (Centers for Medicare and Medicaid Services).
It's important to know that the HIPAA Security Rule is split into three sections – physical safeguards, technical safeguards and administrative safeguards.
Physical Safeguards – These focus on the physical access that individuals (or the system) have to the PHI. This safeguard is irrespective of the data's location, so whether it's on the servers or in a physical office, this rule will make sure that it's protected. Within this section, it will stipulate the security of the workstations and devices that employees are using, along with limiting the access of medical records so that they are only accessible by authorized personnel.
Technical Safeguards – These focus on the technology which is used to protect the private health information and how it's accessed. With this safeguard, information must be correctly encrypted to NIST Standards (mentioned below) so that it's protected once it's beyond your office's servers. This will help to guarantee that no breaches of confidential patient data can occur. Some examples of technical safeguards are:
Transmission security: Guards unauthorized personnel against accessing confidential information.
Access control: Similarly to transmission security, this can involve technical procedures which will only allow authorized personnel to access PHI.
Technological audit controls: Software, hardware and other mechanisms that are designed to monitor the activity on the systems.
Integrity system controls: Ensure that no information is incorrectly altered or destroyed.
Administrative Safeguards – These are the procedures and policies that tie the Security Rule and the Privacy Rule together. Key elements within the official HIPAA compliance checklist, they require both a professional Security Officer and a Privacy Officer to correctly put safeguards into place so that PHI is protected. From audits to risk assessments, they will ensure that your healthcare office is compliant with the HIPAA law.
Despite there being an array of standards that your healthcare office must cover, the Security Rule is flexible. This means that you can make sure that you are still compliant, while being able to use the technology of your choice. Throughout the years, you will also be able to update your technology and your policies if need be – as long as no security violations are broken.
What is the Privacy Rule?
To fully understand what it takes to become HIPAA compliant in Kansas, you must understand the Privacy Rule. Created in 2003, the rule directly applies to all US healthcare organizations, Business Associates of covered entities, employers and providers of health plans and healthcare clearinghouses.
This sector of the HIPAA, similarly to the Security Rule requires suitable safeguards to be implemented within your workplace so that PHI is protected. The rule also sets specific conditions and limits on how you use and disclose patient information without their authorization, as well as giving patients the right to access it.
Under the rule, your healthcare organization must respond to any patient access requests within 30 days, and an NPP (Notice of Privacy Practices) must be given to patients to inform them about how their data will be used.
More information about the Privacy Rule can be found here.
Options to become compliant: Do it yourself or outsource?
The way in which your healthcare office becomes compliant is completely up to you. Before making a decision, it's important that you evaluate your resources, your budget and whether or not you should bring in professionals to guarantee that your healthcare office is HIPAA compliant.
To help make the decision a little easier, we have laid out the main two routes that you can take:
Do it Yourself
If you have the knowledge, resources and experience in dealing with HIPAA, it's clear that you can take a do it yourself approach. But if your healthcare organization doesn't have the resources readily available to guarantee compliance, here are a few that you can use that align with the requirements laid out by the Security and Privacy Rules:
Self-Assessment Checklist
By following HIPAA Journal's Self-Assessment Checklist, you will get a better idea of how you can cover the Security Rule requirements. With examples for physical, technical and administrative safeguards, your Kansas healthcare office will be HIPAA compliant in no time.
This checklist is also helpful for when it comes time to audit your workplace in the future, to ensure that you are correctly adhering to the rules. It's also a helpful resource as it can show you how to improve and make your practices safer.
DIY Risk Assessment
If you are uncertain as to how to carry out a risk assessment, the Office of the National Coordinator for Health Information Technology has created a tool that you can use.
An invaluable resource which will help you to determine any security risks, it will take you through the various risk categories which could either make your organization non-compliant with HIPAA or could threaten PHI. Through this tool, you will not only be able to improve your cybersecurity, but you will be able to assess what systems will have to be updated in the future.
NIST HSR Toolkit
Alongside the risk assessment tool, you can use the NIST HSR Toolkit. This incredible resource will focus on the risk assessment procedures you have in place, before suggesting improvements. Highlighting any problem areas, you can ensure that you are compliant with the HIPAA Security Rules.
Outsourced HIPAA Compliance
Even though the DIY approach will save you money in the short term, it might not be the best option for your healthcare organization. If you have no experience within the HIPAA field, it's a better idea to outsource the task of getting your office compliant.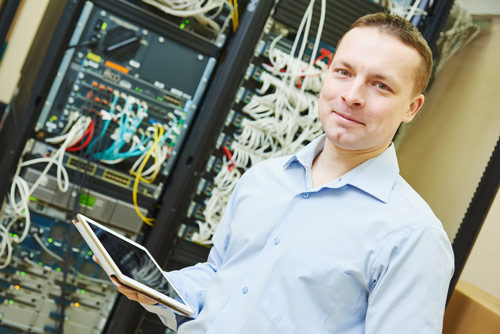 Professionals within healthcare IT know what it takes to be HIPAA compliant. With a vast knowledge surrounding both the Security Rule and the Privacy Rule, they can guarantee that your workplace is up to date with the requirements. They also have experience with working with organizations that have faced cybersecurity threats and breaches, so are aware of the steps that you should take to protect confidential information.
By outsourcing work to a Managed IT Service Provider (MSP), such as Cenetric, that has an extensive knowledge in HIPAA compliance, your IT staff will get a better understanding of how to deal with a threat when it occurs. They will also show your IT team and other members of your staff how to make their workstation and computer safe from breaches. Providing a comprehensive risk assessment process and recommending appropriate updates, your organization will be HIPAA compliant in Kansas.
In the long term it's clear that hiring a MSP is better than using your IT team as it will save your organization money and will guarantee that it's following the HIPAA.
The Compliance Process
There are three main sections that must be completed in order for your organization to become HIPAA compliant. These are: Gap Analysis, Remediation and finally Cybersecurity Monitoring and Maintenance.
Gap Analysis
Through GA the MSP will determine what it will take to make your organization HIPAA compliant. The process will also reveal what procedures and policies don't meet requirements. The analysis itself might reveal:
Issues with how you store information
Problems with the security measures and controls
Problems with how you deal with cyber incidents
Whatever results are produced, they will determine the remediation process.
Remediation
Once the results of the GA are produced, the MSP will start to perform any necessary updates based on the findings. These updates could be either minor or extensive – the MSP will advise you as to what these are before completing them.
Cybersecurity Monitoring and Maintenance
The third step in the process is the cybersecurity monitoring and maintenance. By using state-of-the-art technology and expertise, the MSP will determine what maintenance must be taken by monitoring and reporting any incidents that occur. This will guarantee that your patient's information is kept safe.
Business Continuity
An MSP won't only ensure that your organization is compliant with HIPAA, but they will also decrease the IT risks by implementing a Business Continuity strategy. A Business Continuity strategy is designed to mitigate the risks to your IT systems so that you experience less downtime, and spend less time fighting your technology. A Business Continuity strategy will also cover your IT security and regular system maintenance so you'll also be in compliance with HIPAA. This will guarantee that your organization can focus on delivery extraordinary care to your patients, without having to worry about day-to-day IT risks, including data breaches.
---
If you're a healthcare provider in Kansas and are concerned about how you're handling your patients' data, feel free to give us a call. We're happy to speak with you and talk about how we can help you protect your data and comply with HIPAA regulations.