Kansas City DoD Contractors Will Now Need to Be Cybersecurity Certified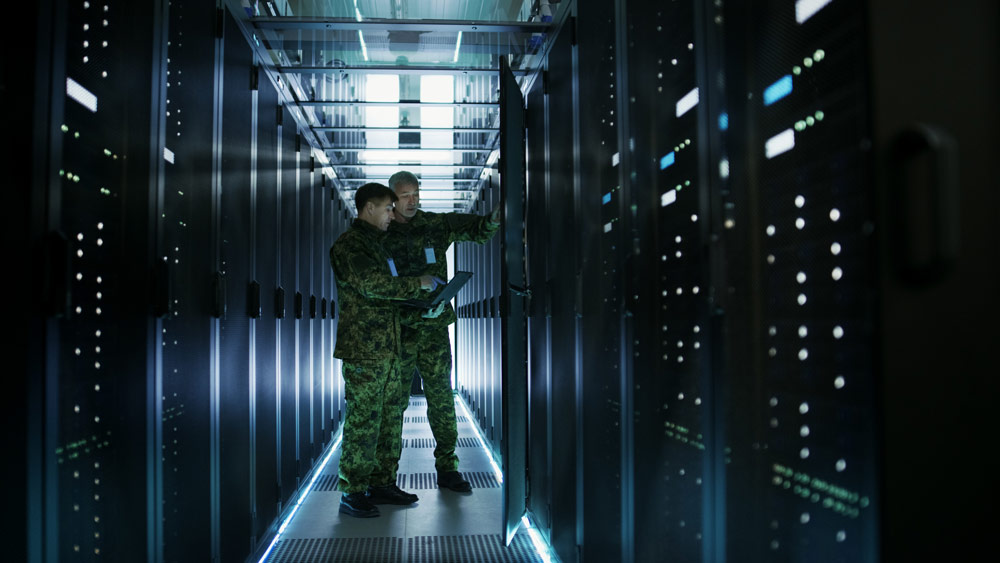 The Department of Defense is one of the largest employers in the world, as well as one of the most security-conscious employers in the world. DoD contractors must make safety a priority as they deliver goods and services to government agencies, and given the scale of operations with which DoD contractors must contend, it's understandable that the fine details are of paramount importance to them. 
Now, given that the security concerns facing the government continue to evolve with every passing year, the Department of Defense has implemented a new set of cybersecurity regulations that all DoD contractors—including those in Kansas City—must adhere to known as DFARS (the Defense Acquisition Federal Regulation Supplement) compliance. 
DFARS mandates that DoD contractors apply certain cybersecurity measures to their IT infrastructure to ensure the safety and privacy of their data. Since its implementation, however, many DoD contractors have struggled to understand what exactly is included in DFARS and what steps they must take to comply with it. 
While the Department of Defense has come up with the CMMC (Cybersecurity Maturity Model Certification) to improve departmental compliance by outlining DFARS regulations, the process of developing a highly secure IT infrastructure and earning this certification can be complex.
If you're a DoD contractor in Kansas City and need help becoming cybersecurity certified, read on to understand more about the CMMC and how you can get assistance:
Why do government-contracted businesses need cybersecurity?
Cybersecurity is one of the greatest threats facing the DoD and its contracted partners. While the DoD has long been equipped to fight cybercrime, the types of threats facing organizations and individuals are changing at a rapid pace and becoming much more sophisticated.
Modern data breaches, for example, often involve advanced attacks using ransomware or phishing that is difficult to anticipate or protect against. New threats emerge everyday, including zero-day vulnerabilities in software and more. Since Government-contracted businesses deal with highly-sensitive data on a daily basis, it's absolutely essential that they keep their information as secure as possible as these threats grow. 
The fact that DoD contractors, in particular, handle such sensitive information makes them a bigger target for hackers. So in order to protect your company and the agencies you serve, you must adapt to DFARS regulations to ensure you have the proper cybersecurity in place to defend against the latest threats. 
What is the CMMC?
The CMMC, as explained in the introduction, is the Cybersecurity Maturity Model Certification. To be more specific, the CMMC model is designed to measure an organization's level of cybersecurity. The maturity levels range from 'Basic Cybersecurity Hygiene' to 'Advanced'. The goal is to incentivize DoD contractors to improve their adoption of cybersecurity-related measures. 
The CMMC was created by the DoD in response to the inadequate cybersecurity standards of many DoD organizations. Some contractors faked compliance in the past, and this was the DoD's response to that to ensure that sensitive government projects are well-safeguarded.
How do you earn the CMMC?
As a DoD contractor in Kansas City, you'll be expected to become CMMC-certified by passing a CMMC audit. This audit will verify that your agency meets the required level of cybersecurity according to DFARS regulations. If you want to hold a contract with the Department of Defense, this is now a necessity. This program is still being developed, but it's important for DoD contractors to start taking action to acquire certification now.
What will the audit entail?
You know that your organization needs to be prepared for the CMMC audit, but you might be wondering how you can prepare for it. Firstly, you should work to understand current DFARS compliance regulations and keep your eyes open for the release of the official CMMC levels and requirements in January 2020. Audits are expected to begin shortly after that, and you'll need to be prepared to implement any and all requirements outlined in the official CMMC. 
By late 2020, all DoD contractors will need to be certified in order to bid on Requests for Proposals (RFP's). It's important to remember that there might be a bit of backlog, given how many organizations will request an auditor to certify their agencies. To prepare, you need to assess which CMMC level your DoD agency wants to reach and implement the measures necessary to achieve that. Implementing the NIST SP 800-171 controls effectively should allow your business to achieve the CMMC level it wants. 
How can a managed IT service provider help you?
While DFARS regulations and requirements for the CMMC are a bit lengthy and complex, you don't have to figure out how to earn the certification on your own. A managed IT services provider in Kansas City such as
Cenetric can help you become compliant, as they understand these industry-specific regulations and the cybersecurity defenses needed to adhere to them. They can walk you through the official steps of becoming certified and ensure every aspect of your IT infrastructure is ready for an audit.
Additionally, Cenetric can help you do more than just become compliant. After all, the goal isn't just to pass the certification audit; the goal is to keep your agency and other agencies safe from data breaches and other cybersecurity hazards. Our teams are dedicated to ensuring you have the latest tools and technology available to ensure maximum cybersecurity and ensure no new threats can slip through the cracks.
Contact our experts at Cenetric today to learn more about how we can help you become fully compliant with DFARS regulations and earn your Cybersecurity Maturity Model Certification by implementing the best cybersecurity and compliance defenses available.