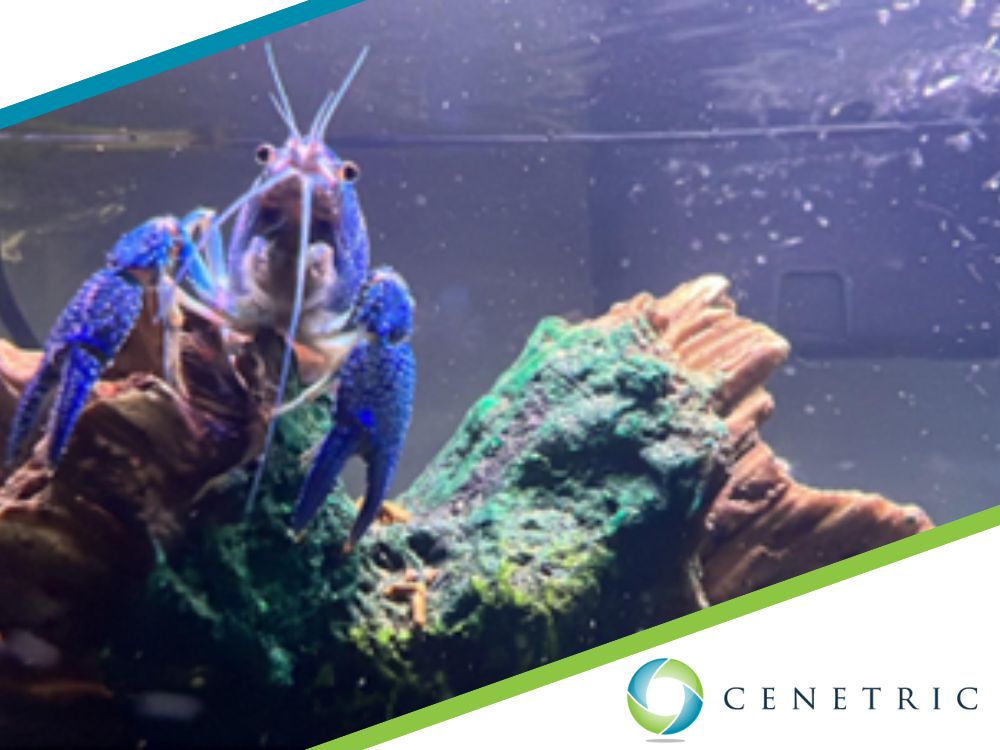 Our newest team member is sure making waves! Meet Sebastian, our Florida Blue Crayfish and the newest member of the Cenetric team! After much debate and votes over a new office pet, the team unanimously voted in Sebastian.
Now, you might think that a crayfish wouldn't be the most fun to watch, but that's definitely not the case with Sebastian. He has a ton of personality! From lounging on the top of his house to cutting down all the plants in his tank, this little guy is very entertaining!
Cenetric has a few fish experts on staff so when the time came to introduce Sebastian to his home, we were able to give him some friends to chat with (we assume they talk about IP Addresses and routing protocols all day). We just had to make sure that they could swim faster than a crayfish in case their new friend got hungry!
Florida Blue Crayfish can grow up to 4-6 inches and live up to 5-6 years. They love shrimp, are big STEM supporters and swim pretty slowly, but are very active in their tanks. He often brings the team together to observe his antics and we get a good laugh out of the funny things he does. We're very glad to welcome Sebastian to the team!