Clients often ask us for software recommendations and recently an Employee Rewards platform was one of those requests. Hands down, our pick is Nectar Employee Rewards Program, the program we use internally!
Cenetric loves to have fun! One way we reinforce that is a software platform called "Nectar". Nectar is an inexpensive tool that does all the right things for employee recognition. If you're looking for an employee recognition platform, this is one to check out!
How Does Nectar Work?
Nectar Recognition runs on points. Employees earn points and points are traded for rewards.
Employees can earn points in a variety of ways, including:
Milestones – Employees earn points for birthdays and anniversaries.
Challenges – Can be completed for point values that you set. Cenetric staff members earn these points through self-care like getting a physical each year, charitable events like participation in our monthly 5K's, and attending continuing education courses or earning certifications.
Positive Customer Feedback – After every ticket is closed, our clients have an opportunity to provide feedback on their experience. Positive feedback left by a client earns points for the technician that completed the work.
CEO Awards – If someone is going above and beyond day after day, or exhibits extreme leadership, Cenetric's CEO, Brittany Fugate, will reward that employee with a special award.
Team Member Points – One of the biggest things we love about Nectar is that a bucket of points is automatically assigned to each staff member at the beginning of each month. These points must be distributed throughout the month or they disappear at the end of each month. This is motivation for everyone to recognize each other for going out of their way to help someone. Positive team experiences can be reinforced right away, creating more positive team experiences!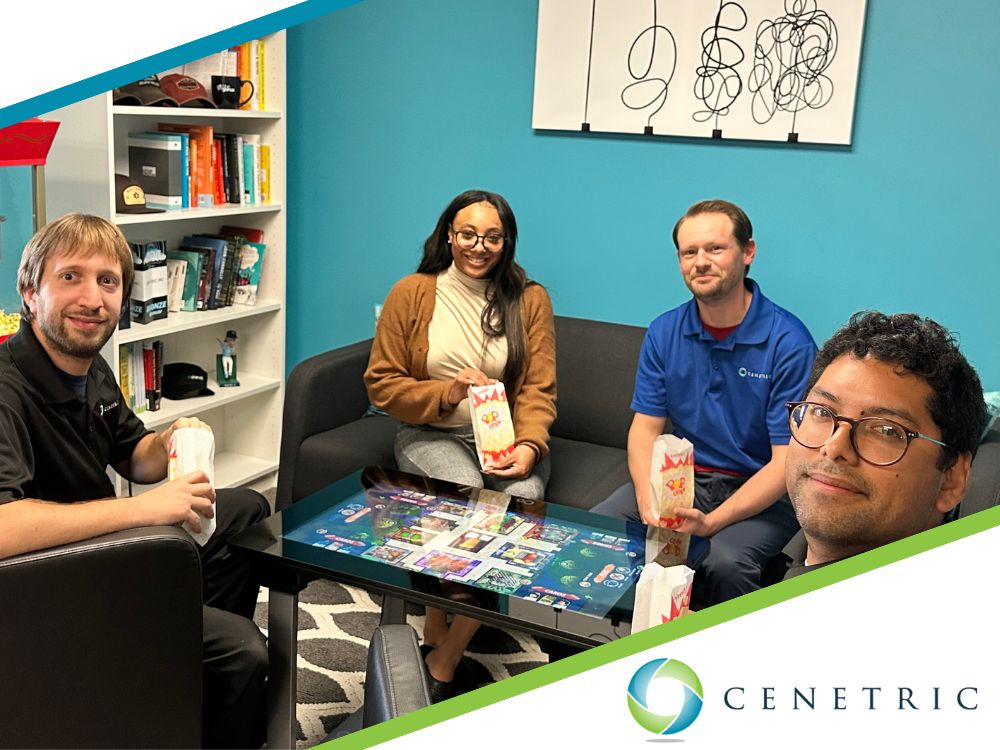 So What Are Some of the Rewards?
Now comes the really fun part! What our staff does with their points! Cenetric staff can trade point values for all kinds of fun and valuable experiences, team rewards and even cash bonuses!
Some of the really fun things we do as a team include:
Batting Cages, Top Golf nights or Pizza Parties.
Extra long lunch times.
Free Disney Plus subscriptions, gym memberships and gift cards for massages.
Picking a boardgame for our Game Room, or a book for our quiet corner.
CEO Surprise – a gift basket hand-selected by Cenetric's CEO.
Cash bonuses, Amazon gift cards and other experiences.
Cenetric's Popcorn and Shaved Ice machines came from Nectar wins.
There's even an Alpaca Picnic Experience where Cenetric staff can have lunch with Alpacas as a team!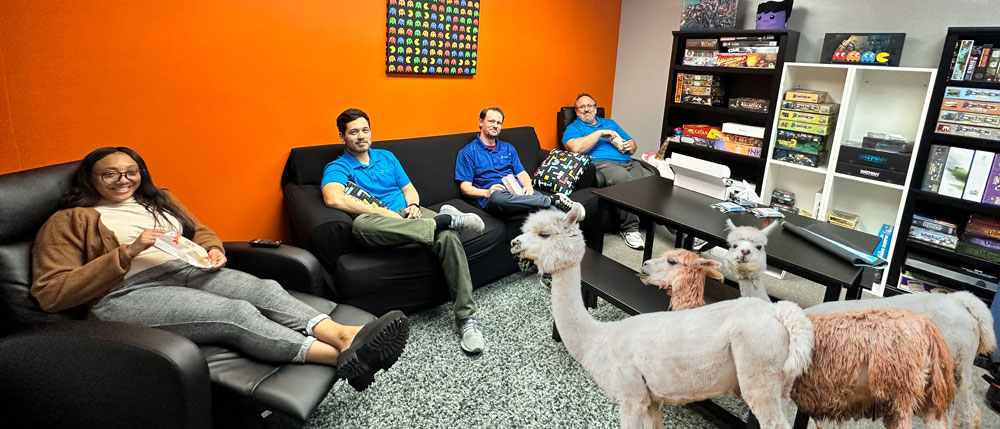 The Nectar Reward Program really makes our staff happy, especially when they're able to offer fun upgrades for the whole team. When that happens, the rest of the team treats them like a hero!
If you don't have an employee rewards program in place currently, be sure to check out Nectar!