Employee training and development are an essential part of your business's health and success — but are you doing enough of it?
A study by McKinsey revealed that top-performing businesses spent 12 times more hours on training for full-time employees than bottom performers did and that the investment paid off by helping them retain their teams. The study also showed that a lack of training and development was among the top reasons employees left their jobs.
If you want to keep your employees, showing them you care about their development is a great way to do it. And, of course, don't forget the improved performance that comes along with your training investment.
Whether it's boosting individual skills or getting your whole team on the same page, the training partner you select can make a big difference in the success of your program.
To give your team new technology skills here in Kansas City, there are three places we recommend.

Training Umbrella
At Training Umbrella, your team can get user-level training as a group or individually about a wide range of topics. From Microsoft and Google Workspace solutions to Python and Autodesk, Training Umbrella has the classes your team needs to get better in their daily tasks.
Training Umbrella has a large space to host your whole team for classes or instructors can come to your location. Not in Kansas City? You can even learn virtually. Every class is taught by a live instructor no matter where it takes place.
See what Training Umbrella has to offer.

Centriq (Now Interface)
If someone on your team wants to change career tracks, point them toward Centriq. It's a four-month program that prepares students for a career in technology. Centriq programs are designed to give students the in-demand skills employers are looking for. (Many of our own talented employees are graduates.)
Students can learn in person or online in the day or evening. Centriq offers a Cloud & Security Specialist Program and a Full Stack Coding Program, both of which let students take hands-on courses that prepare them for the real-life ins and outs of working in the technology field.
(Centriq's corporate IT training division was recently acquired by Interface.)
Learn more about Centriq training.

Cenetric
We can't tell you about Kansas City's best technology training without a quick mention of our own services. At Cenetric, we can help you keep your team at the top of their technology game by targeting your specific needs in two ways.
Informal User Training
We can work individually with an employee to improve their technology know-how and help them be more efficient in their work. We help users remove unnecessary steps from their work processes with technology so your business can operate optimally.
Advanced User Training
Cenetric will work with your whole team to get everyone on the same page on technology issues. One of our most popular topics is cybersecurity and how to stay safe from phishing, but we've also covered topics like password security and traveling safely with technology. (Just say no to airport WiFi!)
We can also help your team get more efficient with industry-specific software programs to boost productivity and customer service. While it's not a substitute for vendor training, we can work with your team to find tweaks that make a difference in your output and outcomes.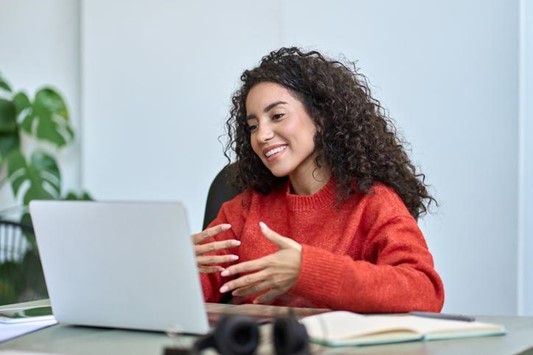 The right training strengthens your business
When it comes to training, you want to help your team build their skills and confidence — and make sure you're working with a top-quality company. We'll help you get your team up to speed or refer you to only the very best resources if there's something we can't help with.
Looking for responsive, expert IT services for growing companies in Kansas City — or beyond? That's Cenetric. Tell us about your challenges, and we'll figure them out together.