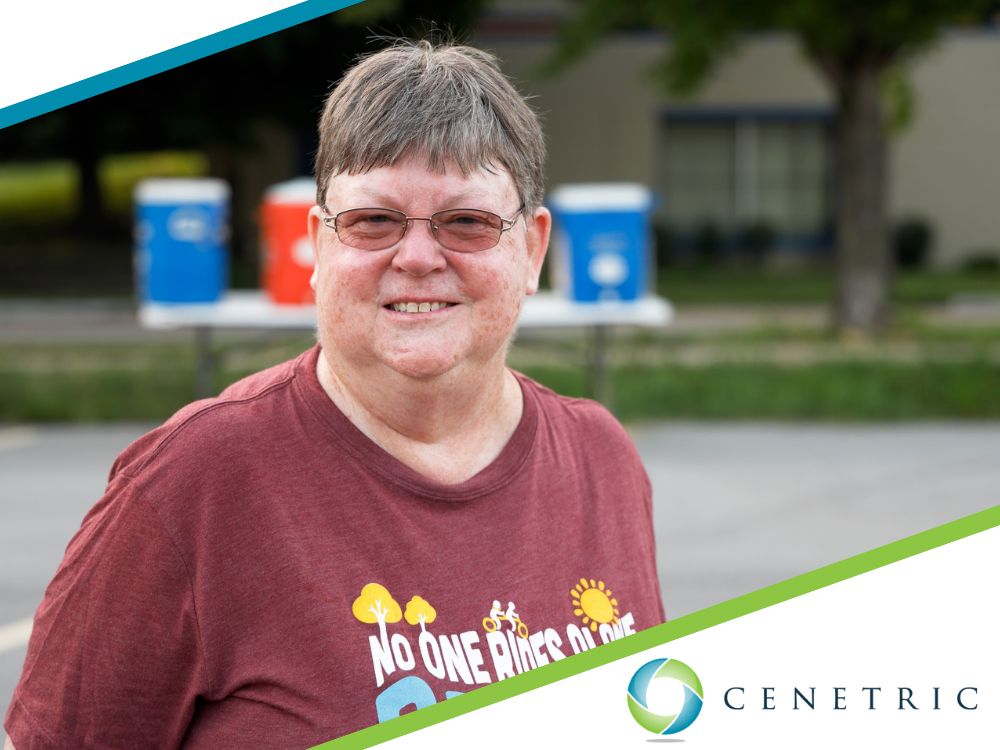 Cenetric CEO Brittany Fugate always knew she wanted to make an impact with her business, but after she connected with Karla Nichols, executive director of Cancer Action, the idea took on a whole new meaning.
"Their story changed my direction and trajectory as a business owner," said Fugate. "Karla really showed me how Cenetric could do good while also doing IT. She's such a powerhouse and so passionate about what they do. She's everything you would want in an executive director."
Bringing KC cancer patients positivity and essential services
A Cenetric client for 12 years, Cancer Action is a bright light in a tough time for Kansas City-area cancer patients. Working with cancer patients since 1959, the organization provides resources, information, and compassionate support and strives to help individuals and family members navigate a positive cancer journey. Their ultimate goal is to "reduce the stress and improve the well-being of those embarking on the whirlwind of a cancer diagnosis and the road to treatment and recovery." 
Cancer Action provides an array of services to those struggling with a cancer diagnosis and treatments, including: 
     

Practical services like medical equipment and supplies, mastectomy supplies, wigs and scarves, and comfort items — including chemo bags, seat belt pillows, and neck pillows. Many of the comfort items are handmade by volunteers to ease patients' body aches and pains resulting from treatment. 


     

Emotional support, including an educational library, one-on-one support, and trained professional case managers. 


     

Financial support in the form of gas card assistance, prescription assistance and lymphedema sleeves.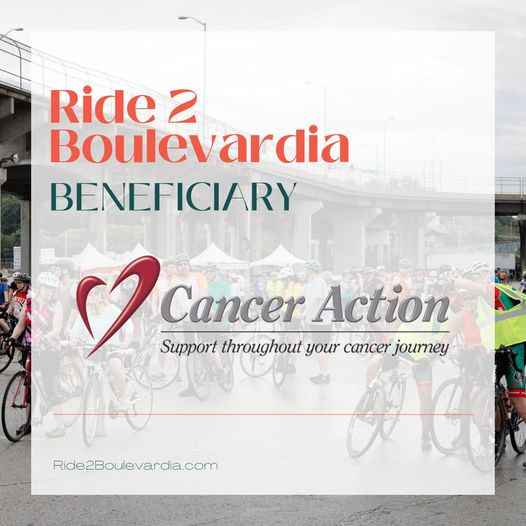 The staff at Cancer Action offers emotional support and guidance to cancer patients, families and caregivers through every step of the cancer journey. 
When a client is giving that kind of support to others, the Cenetric team wants to support them in return. 
That's why we've always jumped at the opportunity to sponsor and be a part of their annual Champions for Survivorship Breakfast. And this year, our team will be joining theirs, working at a rest stop during the Road 2 Boulevardia bicycle ride, which supports Cancer Action. (If you're in KC, we want to see you out there — register today!) 
We've always said that our mission is to support our client's missions, and that means being there when our clients need us — not only with first-class managed network solutions but also with a helping hand. 

Cenetric is here to help nonprofits help others
If your organization needs IT services to advance its mission, Cenetric is ready to support you. Stay focused on what you do best for the community and let a responsive, experienced IT team make sure you have the right technology and security in place to do it.
Working with nonprofits in Kansas City and beyond, Cenetric has the experience and availability you need to keep running smoothly 24/7. Tell us about your organization and we'll be in touch to get started right away.