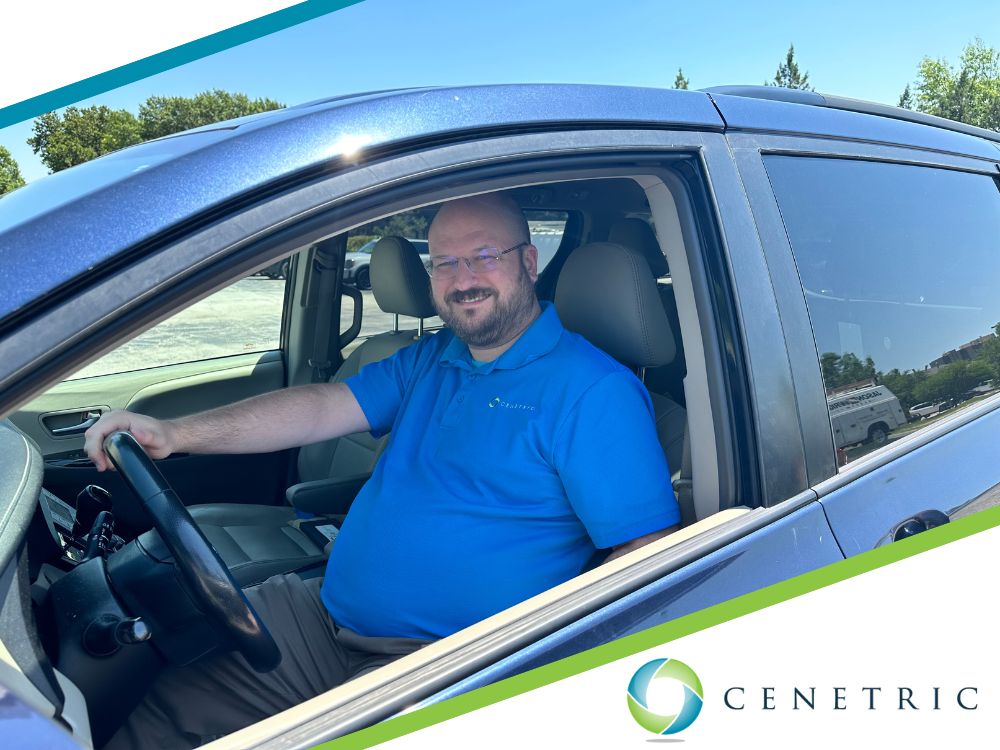 Working with such a broad range of clients keeps things interesting for us here at Cenetric. In one special case, that variety meant one client could get exactly what they needed in a tough situation. 
USBFireWire has been a Cenetric client for about five years. Cenetric provides the Wichita company with remote network support, including help desk and emergency services. 
USBFireWire designs and builds custom USB, FireWire, ethernet, HDMI and waterproof power cables and connectors to suit their customers' needs. They take pride in their prototyping, fast production times, and quick shipping to get the custom pieces — which are often urgently needed — to their customers. 
This was the case when our team working at Volcano House, a beloved (and remote) ExplorUs location in Hawaii, found themselves in a jam. A Volcano House USB drive containing key files and data had been physically damaged beyond the point of saving — or so we thought.
When our team called back to our offices in Kansas City with the news, we thought of USBFireWire right away. We knew that if anyone could help us solve this issue, they could.
"They jumped on it immediately," said Cenetric CEO Brittany Fugate. "I was really impressed by how eager and happy they were to help. They custom-made the piece we needed to salvage the data and got it there quickly, and we were able to get the files we needed."
Rick Wessley, Operations Manager and a co-owner at USBFireWire, said that the company is well-versed in making all sorts of cables and connectors, but this one was a bit of a challenge.
"While we do unique and custom cable builds daily, this one was very unusual," Wessley said. "I happened to have a thumb drive that was very similar to the one that was broken. So our team made a cable that could extract the data, tested it, and shipped it out the same day." 
One of the reasons Wessley was so eager to help was that USBFireWire had been in a sticky spot years before and had received the same kind of quick assistance from Cenetric. 
"Several years ago, Cenetric had scheduled our email migration over a weekend so that we wouldn't be down when our customers needed us," Wessley shared. "The time came, but we couldn't download the necessary files, meaning we'd be down for part of Monday."
"Dave Warner [Systems Architect for Cenetric] took it upon himself to drive down to Wichita from Kansas City over the weekend so that he could get us the files we needed and drive back up to get the migration done before Monday," he continued. "This happened five years ago, and I still remember it clearly to this day. So it was a joy to be able to help Dave and Cenetric when they needed it and repay that extra effort."
Wessley says the Cenetric team is always there when his company has a challenge.  
"When we've had problems that are tough to solve, they know how to solve them," Wessley said. "Not accidentally — they have the staff who know the ins and outs of how and why networks can be quirky. I appreciate that when we call the help desk, we don't have to sit through a script from someone who has no basic idea of how to fix our issue."
Our clients are our top priority
Getting our clients what they need to keep their businesses running smoothly is something we take seriously at Cenetric — it's what helps us maintain our 99% client retention rate and 99.98% client satisfaction rate. 
We're eager to help you keep your business running smoothly, too, by taking your IT worries off your plate. Whatever the challenge, our team of reliable experts is up to the task — right when you need it.
Have an IT project that needs a unique approach — or do you just need responsive, expert IT services you can trust? Tell us about your challenges, and we'll figure them out together.